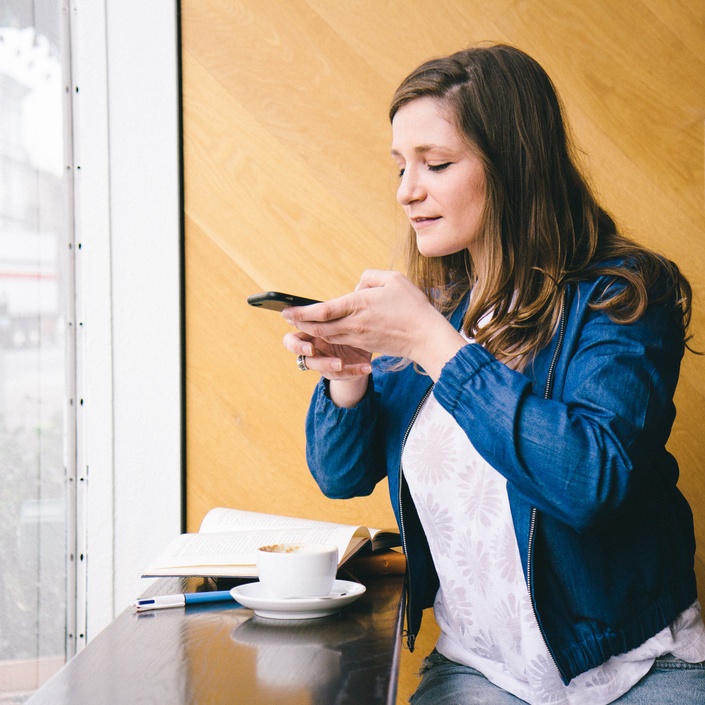 201: Instagram and Pinterest for Small Business
Create and Grow Your Online Social Media Presence With Confidence
From optimizing profiles to scheduling content, this course teaches small business owners how to use Pinterest and Instagram in ways that will help grow their brand and business. We've created a curriculum that puts the power back in your hands, teaching you how to turn your social media platforms into powerful tools to connect with your audience, gain brand recognition, and increase sales.
What You Will Learn in This Class
This deep-dive course covers essential tools to help you grow your brand's visibility, manage your social media in an easily maintainable way, and connect with new customers. You will receive exclusive tried-and-true social media strategy in an easy-to-follow format — all with Pinterest-approved methods that have been proven to work. This course will yield big results for your business, including building local awareness and selling your product across the country. Here are a few of the topics we cover in this course:

Instagram:
Learn how to write a compelling profile description
Plan your Instagram feed + learn about the importance of batching
Tips for researching effective new hashtags to use
How to organize your hashtags
The ins and outs of Instagram business account analytics
Tips for using Reels, Instagram Stories, going live, IGTV effectively
How to set up your business account
Setting up your business's profile for success
How to create a relevant new Pinterest board
How to create pins that are eye-catching, nicely designed, and use your own photography
Step-by-step instructions on how to use Idea Pins
Best practice for writing a caption and using hashtags
Step-by-step instructions on how to use Tailwind Communities
Step-by-step instructions on how to set up Tailwind SmartLoop
Tips and tricks to help you efficiently maintain your Pinterest account going forward
The basics of Pinterest analytics and Tailwind analytics
Step-by-step information and examples of Joanna's workflow & process
Invitation to a shared Pinterest board (with over 320,000 followers) to start gaining visibility right away
Free Tailwind trial + an exclusive rate of $30 off your subscription
Unlimited access to a Facebook group to discuss & connect with other small businesses
Exclusive access to book one-on-one sessions with Joanna for follow up and personalized tips
As a social media expert with over 3.8 million followers across all social media platforms and over 7 million monthly viewers on
Pinterest
alone, the tools I'll be sharing in this class are the same ones that I've used to build my brand recognition, drive engagement, and lead to the growth of
Jojotastic
.
I've partnered with Rachelle Cummings, Co-Founder and Creative Director at
Work Society
. With a background in content development, Rachelle helps businesses align their content strategy with their purpose — ensuring consistency in messaging across every asset, from digital ads to integrated campaigns. And she's put together some tricks to help you do this for your own business. Trust me, you want this info!
I recommend starting with
101: Developing your Brand's Aesthetic
, as it is referenced throughout 201. This deep-dive course covers essential tools to help you create stunning photos for your small business's social media presence. This course will yield big results for your business, such as how to connect your brand strategy to your brand's aesthetic, develop a style guide for your brand, discover your unique aesthetic, learn to style, take and edit photos that reflect that aesthetic, and so much more.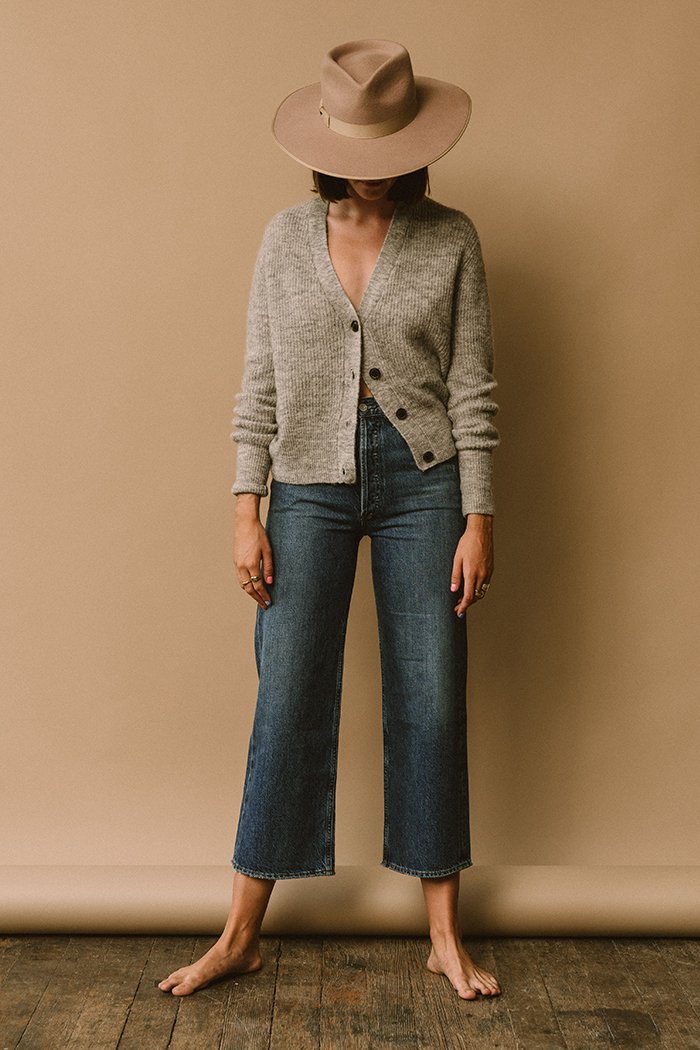 "Joanna helped me understand how to maximize my time and efforts on Pinterest. She paved the way to gain 200k in engagement in one month. Joanna does a great job of quickly going over the basics and going in depth best practices to someone like me who had a good understanding and following of social media, but was no longer growing my following/engagement. Her knowledge of how to use this platform has increased my online sales and I am forever grateful for her course!"
- Kayla Gil, Founder, Pipe & Row
Your Instructor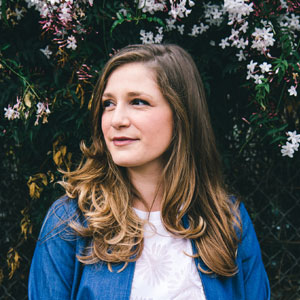 The course is taught by Joanna Hawley-McBride, aka Jojotastic, a social media expert with over 3.8 million followers across all social media platforms and over 7 million monthly viewers on Pinterest alone!
With a background in textile design and an obsession for sharing, in 2012, Joanna created Jojotastic as a lifestyle blog focused on runway-fresh fashion, inspiring modern-but-modest home interiors, and her addiction to donuts. A well-established lifestyle influencer, Joanna was one of the first Pinterest users ( with over 3.7 million followers to prove it). Known for her raw honesty, Joanna seeks to inspire readers to live their truest lives. In the past, she has worked with brands including Ford, Ziploc, Gap and has been featured in national outlets such as CNBC, Buzzfeed, HGTV, Apartment Therapy and more!
Course Curriculum
Introduction
Available in days
days after you enroll
My Approach to Social Media
Available in days
days after you enroll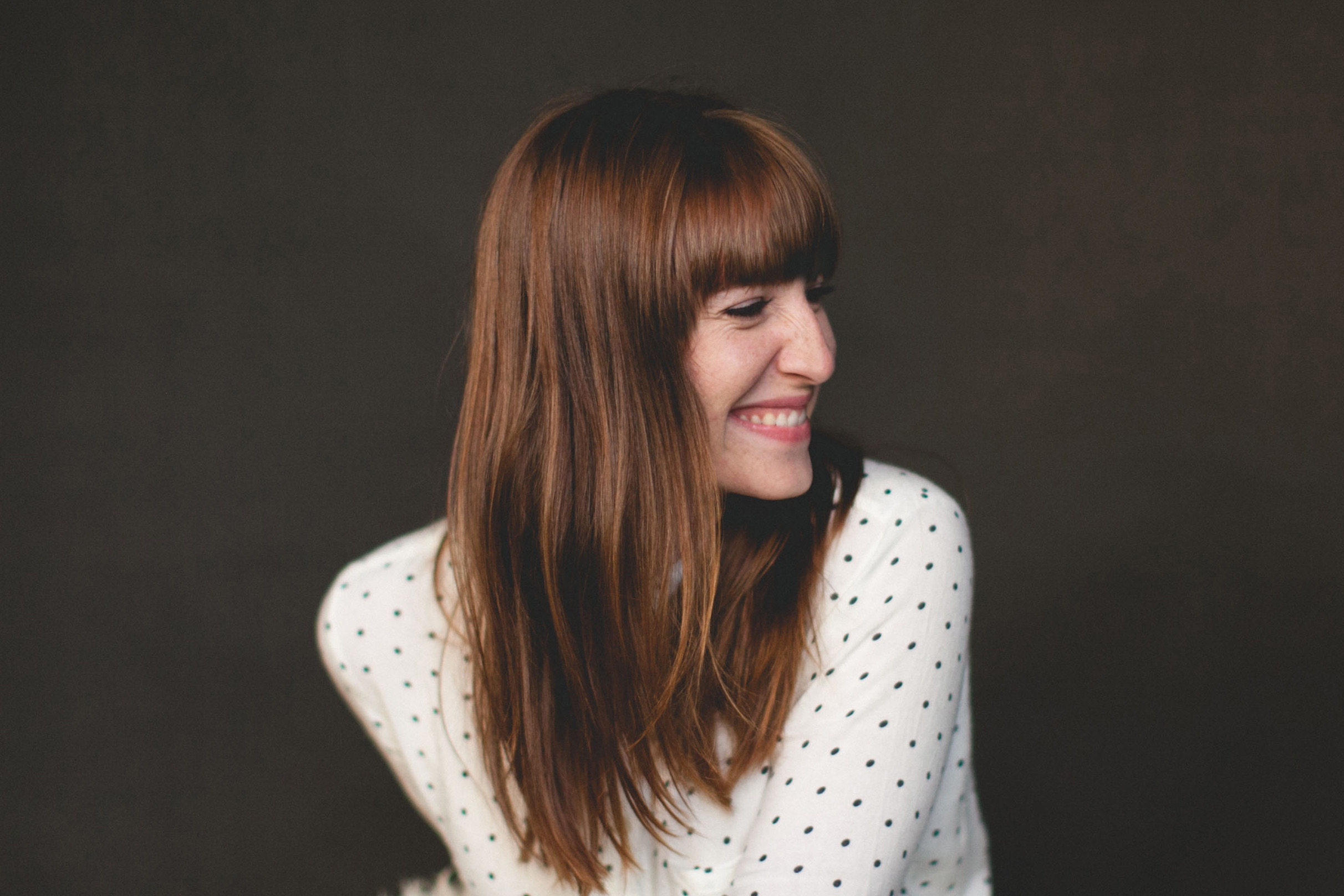 "Joanna is a true master at her craft. She understands social media in ways I didn't even realize were possible until I took her class. My Pinterest monthly views have gone from 223 view/month to upwards of 130k/month since I took her class a few months ago. I have a better understanding of how to achieve stronger Instagram impressions, likes and followers, as well as the importance of Pinterest in this digital age (I didn't even realize Pinterest was important for my business until this class!!) I would highly recommend her social media class to anyone with a small business or brand! Joanna works magic!"
- Meghan Klein, Lifestyle Wedding, Family, and Interior Photographer
Frequently Asked Questions
When does the course start and finish?
The course starts when you enroll and begin the program. It is go at your own pace - you'll continue to have access forever! We have a Facebook group to ensure that any future questions you have will be answered — plus, you can always reserve additional time with Joanna as needed!
What makes this class different from everyone else's?
I have a specific, holistic understanding of how product and social media go together. I'm unique because I blend my background in product design with 11+ years of social media experience. I can see how both sides work and how they can work together. Also, I'm a stylist and I take a lot of my own photos, so I 'get' each part of the business and what goes into a small business. I've hustled for over 11 years and fully understand what it takes to get your product out there. The tools that I'm sharing in my course have helped me grow my business, gain new followers, and not feel overwhelmed. Every single thing I'm sharing in this class is something I've literally done. And lastly, people keep asking for me help in this way! I've offered consulting services to larger companies before, but my true passion is helping small businesses, especially ones that are minority-owned, flourish. I am passionate about sharing my knowledge… and I want to be more of a resource for you!
What kind of business is this geared toward?
I modeled this class after a few of the small businesses I've helped such as a jewelry maker, local clothing boutique, and winery. I want my social media class to help small businesses with a physical product who are looking to expand into a national audience (Pinterest is huge for this). Also, I'd love to help interior designers who want to build an audience for their designs and inspiration. This course is also beneficial for newcomers to the influencer community because I discuss my full workflow and divulge 'secrets' on how I've run my business successfully for over 10 years.
Is this for someone just starting out or someone looking to hone their skills?
I designed the course to be applicable to both, but my hope is that most attendees won't be just starting out. I don't want the course to turn into 'how to start an Instagram account.' I also worry that would impact the other attendees' ability to learn what they need. Instead, I want to share tips, tricks, and tools that build on what you've already started.
What if I am unhappy with the class?
Social media can be a tricky topic and one where results are difficult to gauge at times. That being said, I would never want you to be unhappy! If you are unsatisfied with your purchase, contact us in the first 30 days with feedback and we will handle refunds on a case by case basis.